How to Set TikTok Parental Controls?
As a popular app that rocked the online world for teenagers, TikTok offers a fun and creative way for kids to act out their dreams of being a star as they lip synch and dance along to popular songs, comedy tracks and more. Most videos shared on TikTok are funny and harmless, but there also exist explicit contents. What's more, TikTok are getting more and more kids addicted to this platform. So it is necessary to set TiKTok parental controls for kids. Probably you've already heard of TiKTok Digital Wellbeing, but how to enable it? Are there any other alternatives that can be used to limit kid's TikTok?
Part 1: How to Turn on TikTok Digital Wellbeing?
People nowadays are getting more time on social media platform or other apps, which contributes to smartphone addiction and what's why Google comes up with Digital Wellbeing. Referring to the settings of your TikTok, you can easily find Digital Wellbeing in TikTok which can be used to set up parental controls.
Screen Time Management:
With Screen Time Management feature, parents can determine kid's time spend on TikTok. Once it is enabled, your kid can only use the app for the maximum time you set. Don't forget to set the password to activate this feature for the first time so that your kid can not easily bypass the setting and here's how to do it.
Step 1: Open TikTok and go to profile.
Step 2: Tap on the icon with three dots (top-right corner of your device).
Step 3: Scroll down to Content & Activity > Digital Wellbeing > Screen Time Management.
Step 4: Set time limit.
Step 5: Tap on Turn on Screen Time Management.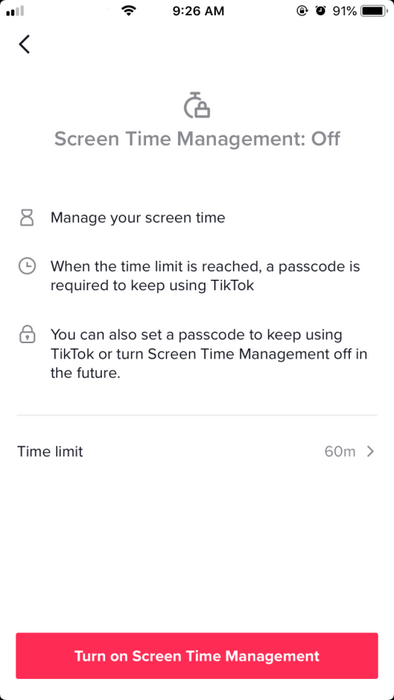 Restricted Mode:
Restricted Mode is typically for filtering videos that are deemed inappropriate for kids such as violent or sexual content. Here's how to activate the feature.
Step 1: Open TikTok and go to profile.
Step 2: Tap on the icon with three dots (top-right corner of your device).
Step 3: Scroll down to Content & Activity > Digital Wellbeing > Restricted Mode
Step 4: Tap on Turn on Restricted Mode.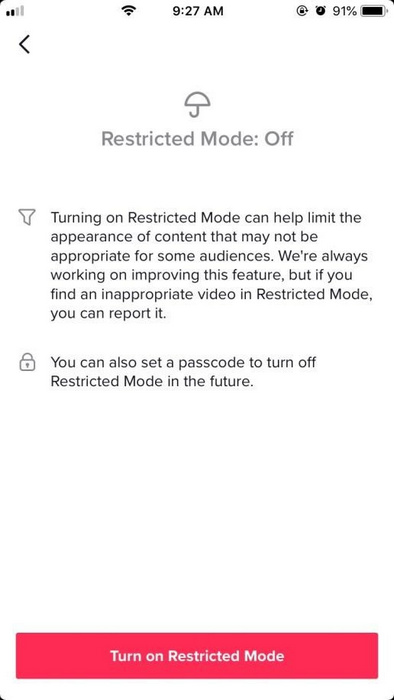 Family pairing:
With Family pairing on TikTok, parents can easily manage kid's privacy and safety settings like disabling a direct message, turning in restricted content mode, choosing whether to make your teen's account private or public and setting limit on your teen's watch time. Just follow the procedures below.
Step 1: Open TikTok and go to profile.
Step 2: Tap on the icon with three dots (top-right corner of your device).
Step 3: Scroll down to Content & Activity > Family pairing.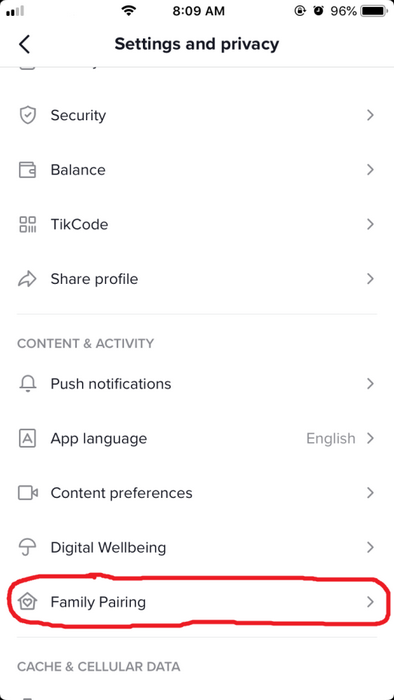 ---
Part 2: FamiKit- the Best TikTok Parental Control Alternative.
TikTok Digital Wellbeing is great to manage kid's TikTok account, but with FamiKit parental control app, it would be a lot easier to track kid's TikTok activities and limit screen time. FamiKit is a multifunctional parental control app that can be used to manage kid's screen time, set app time limits, track browser history, block unwanted websites, track real-time location and monitor YouTube history and more.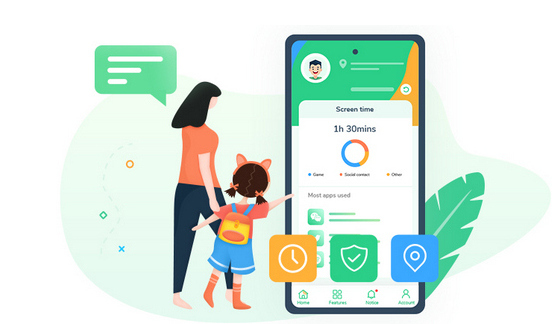 View kid's phone activities and get daily report
Create smart schedules and curfews
Track browser history and block porn or any unwanted websites
Get real-time location and track location histories
Set geofences and be notified
Detect risky words on browsers and social apps
Monitor YouTube history and block videos or channels
Activity Report
From the homepage of FamiKit, parents can track kid's total screen time for today/yesterday/last 7 days. Also, it will record kid's most used apps and hours spent on each of them. With FamiKit, parents can remotely and instantly check kid's time spent on TikTok.
Screen Time
With Screen Time feature, parents can limit kid's smartphone usage. For example, you can remotely control how long your kid can have access to his or her phone or you can just set downtime for kid's bedtime or study hours.
Block App Usage
From the App Usage feature on FamiKit, parents can find TikTok from app list and set maximum time that kid can spend on this app. Also, you are allowed to block TikTok for any time you want.
How to use FamiKit:
Step 1: Sign up FamiKit with email to create a FamiKit account.
Step 2: Go to kid's device to download and install FamiKit from Google Play Store. Launch the FamiKit app on kid's device and sign in with the account you created before, then select kid's role to grant permissions required according to the instructions given on the screen.
Step 3: Likewise, install FamiKit on parent's device. Sign in your account and then select parent's role to start parental control.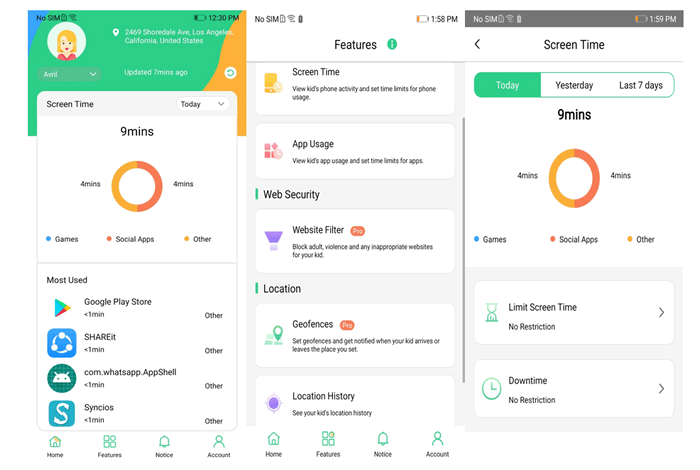 Summary
Parental control settings to some extent can make it safer for kids to use TikTok. But the most important thing is making a clear conversation with kids about the right digital etiquette. We highly recommend parents use FamiKit to help kids develop a good habit to utilize smartphone and get rid of phone addiction.