How to Block Porn Websites for Kids?
How to block porn websites for kids is a typical question for concerned parents. Especially for today's kids, they can easily access to porn or adult contents with computer or smartphones. Being exposed to adult contents can tamper with kid's psychology in more ways than you can imagine. In this article, you are going to learn how to block porn websites from Windows PC to Mac and Android. Also, you will get how to view kid's browser histories without physical access. Let's get started!
Part 1: How to Block Porn Websites on a Win?
Step 1: To begin with, open the File Explorer and go to the Windows Directory. In most of the cases, it is "C:" drive.
Step 2: Go to Windows > System32 > Drivers >, etc., and look for the "Hosts" file.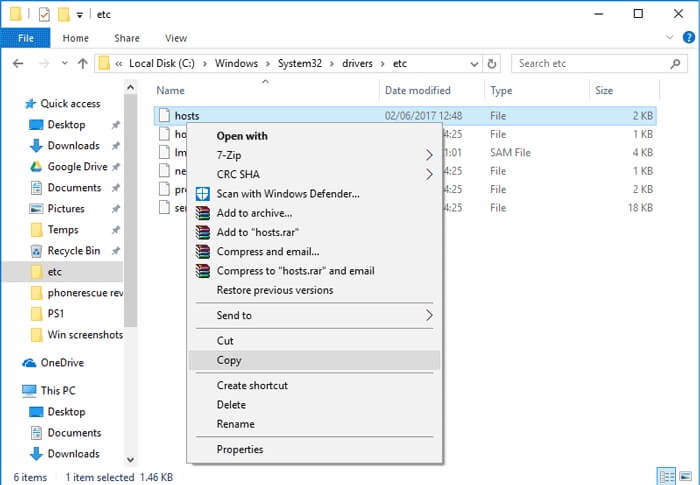 Step 3: Select the Hosts file, right-click it, and open it with Notepad. Scroll all the way to the end of the file and press Enter.
Step 4: Now, type "127.0.0.1", add a space and the URL of the website you wish to block. For instance, to block pornmate, type "127.0.0.1 www.pornmate.com". In the same way, you can block other porn websites as well.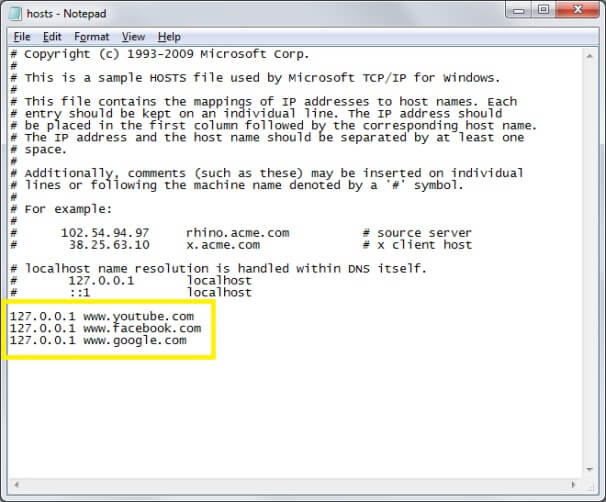 Part 2: How to Block Porn Websites on a Mac?
If you are using a Mac, it would be a lot easier to block porn websites on Safari. Still, you need to adjust Hosts file or use OpenDNS to do that. Now let's follow the steps to get started:
Step 1: Go to System Preferences > Parental Control and select the user account on which you wish to implement the restrictions.
Step 2: Enable the Parental Control option for the account and go to its "Web" tab. In some versions, it is listed as "Content" as well.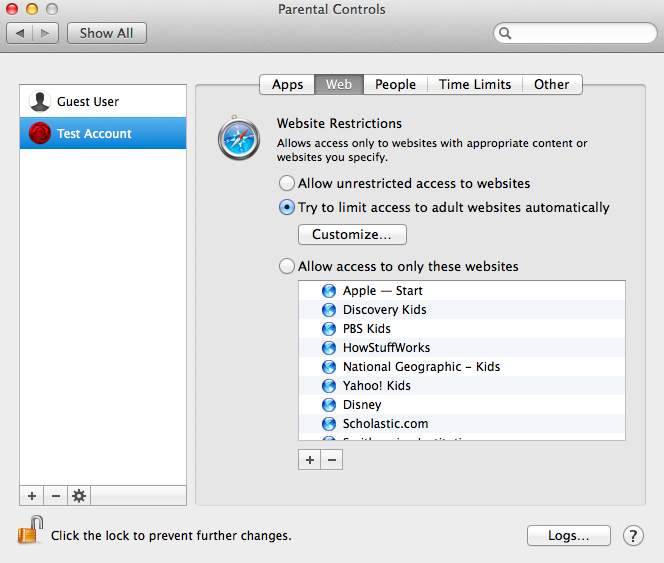 Step 3: From here, you can enable the website restrictions so that your Mac can block porn sites automatically.
Step 4: Furthermore, you can click on the "Customize" option and manually add the URL of the adult websites you wish to block.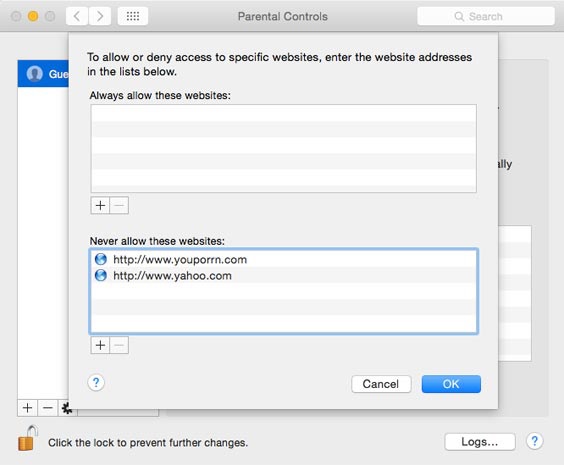 Part 3: How to Block Porn Websites on Android?
Actually, kids can access porn or adult websites with their smartphones in a more private way compared with computers. But no worries, you can use parental control app to block them as well. If your kids are using Android device, here I would highly recommend the trusted parental control app FamiKit which enables you to view their screen time and app usage, set time restrictions, block various websites in one tap like adult, violence, alcohol, gambling and more. Besides, with this app, parents can track their real-time location and even set geofencing.
Features of FamiKit:
View kid's screen time and set time restrictions for smartphone usage.
View app usage data and limit app usage.
Enable web filter to keep kids from unwanted websites.
Track real-time location and set geofences and get notice when they arrives or leaves the place.
Step 1: Create an Account
Visit FamiKit official website then go to Sign UP to create a FamiKit account with email. Or you can create one after you install the FamiKit app.
Step 2: Install App on Both Devices
Go to download page to install Famikit app on parent device then login with your account. Select Parent when asking Who use this device. Likewise, install FamiKit app on child device and login with the same account. You should select kid's role this time and then follow the instructions given to fully authorize permissions required.
Step 3: Start Blocking
After FamiKit is fully set up on child device, now you can refer to parent device, go to Features and then touch Website Filter which enables you to one-click prevent various websites. You can also customize site access by click on Exception >> Add exception and then enter the URL which you want to prevent.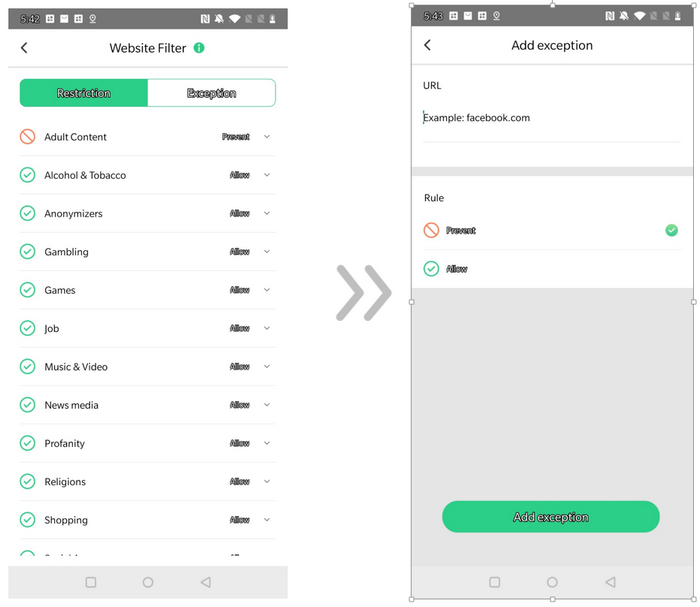 Part 4: How to View Kids' Browser Histories without Physical Access?
PanSpy is a professional monitoring solution provider specializing in tracking and monitoring for smartphone users. It allows users to remotely monitor contacts, text messages, calls, emails, photos, videos, current GPS location, Kik, Snapchat, WhatsApp, Facebook, WeChat and many other social apps.
With PanSpy, you can:
Track Cell Phone Activity: Call logs, Messages, E-mails, Document, Calendar, Photo, Video, Apps and more.
Track Current Location: GPS, Geofencing, WiFi logger.
Monitor Social Apps: WhatsApp, Skype, Facebook, Instagram, Snapchat, Line, Kik, Tinder, Hangouts and more.
Remote Control: App blocker, Schedule restriction.
Step 1: Create an Account
Visit PanSpy Official Website to create an account. Just tap on Sign UP button on the top right, enter your authentic email address instead of target one's and make a password of it. After a while, you'll receive a confirmation link in your email box. Once you activate it, you can follow the setup wizard to finish setup procedures.
Step 2: Install PanSpy App on Android
Go to your child's Android and enter panspy.me on browser to install PanSpy app on it. Then login your account which you previously registered with to authorize PanSpy to access data on monitored device according to instructions given on screen. Finally you are able to decide to keep the app icon or not.
Step 3: View Browser Histories on PanSpy Console Panel
After PanSpy app is successfully set up on your kid's Android, now you can login PanSpy console panel either with your mobile device or computer and then refer to Browser History on the left panel to check his browser histories, visit frequency and time as well as whether it is bookmarked.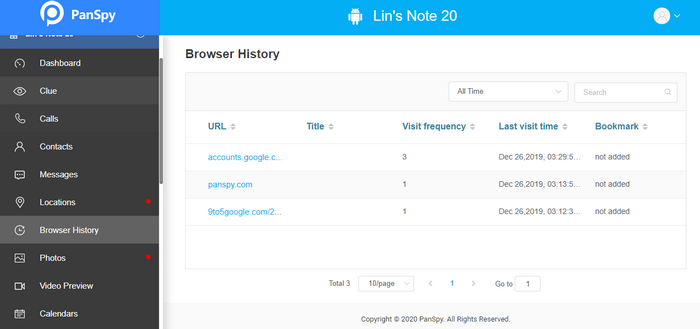 Summary
After reading, you must have acquired how to block porn websites in electronic devices for kids. FamiKit acts not only as a web filter, but also supports to view kid's screen time and set time restrictions. More importantly, you can use this app to track kid's real-time location and set geofencing. Come and get it to create a nurturing space for kids!