How to Track Kid's Incognito History?
When you are searching for a specific item on browsers, a related pop-up ad will follow you around each sites or platforms you visited. There is no doubt that your browsing data has been intentionally collected and you are being targeted. Fortunately, incognito mode is a useful tool to protect our online privacy which can prevent our searching histories from being stored while browsing. Although, whatever you do will be deleted with incognito mode turned on, there are still ways to track incognito histories.
Part 1: Why People Use Incognito Mode?
Secret browsing
With incognito setting, there will be no trace and internet activities left to be seen. And you won't be annoyed by constantly pop-up ads when you searched some item online. And that's why lots of people would like surf in private mode to keep secret browsing.
Private account protection
When you use public computer or other's device to check something online, it is necessary to use incognito mode to protect your private account. Otherwise, the next person who logs on could probably see your visited sites. So to protect our account info, it is necessary to turn on incognito mode.
Multiple sessions
Another great advantage of setting Incognito is that it gives you chance to sign in to multiple accounts simultaneously so that there is no need to log out your previous account. For example, if you use two different email accounts, you can access them at the same time in two incognito windows. However, we are not allowed to do so in normal mode.
---
Part 2: How to Turn on Incognito Mode on Devices?
Basically all main browsers offer private browsing mode which may be called Incognito Mode, Private Browsing or InPrivate Browsing. Next, we'll show you how to turn on Incognito Mode on devices.
1. Google Chrome
Step 1: Open the Google Chrome web browser.
Step 2: Click the three vertical dots on the upper right corner.
Step 3: Select New incognito window and then you can start surfing in Incognito mode.
2. Microsoft Edge
Step 1: Open Microsoft Edge.
Step 2: Click on the three dot icon in the upper-right corner.
Step 3: Click on "New InPrivate Window" from the drop-down menu. A window will open, with information about how "InPrivate Browsing" works.
3. Firefox
Step 1: Open Firefox.
Step 2: Click the three lines in the upper-right corner.
Step 3: Click "New Private Window" from the drop-down menu. A purple-themed window will open with a search bar and information about private browsing.
4. Safari
Step 1: Open Safari.
Step 2: Tap the tabs icon — the two overlapping squares in the bottom-right corner on an iPhone, or top-right on an iPad.
Step 3: Tap "Private" in the bottom-left (iPhone) or top-right (iPad) to enter Private Browsing Mode. You can exit it in the same way.
5. Android Chrome
Step 1: Open Chrome.
Step 2: Tap the three dot icon in the top-right corner.
Step 3: Tap "New incognito tab".
---
Part 3: How to Remotely Track Android Incognito Histories?
Although Incognito mode can hide your browsing histories, there are professional third-party apps that can be used to remotely track private histories. FamiKit is an Android parental control app that can be used to limit screen time, track browser history, filter inappropriate websites, get real-time location, set geofencing, monitor YouTube histories and more. For how to remotely track incognito histories with FamiKit, here are the steps: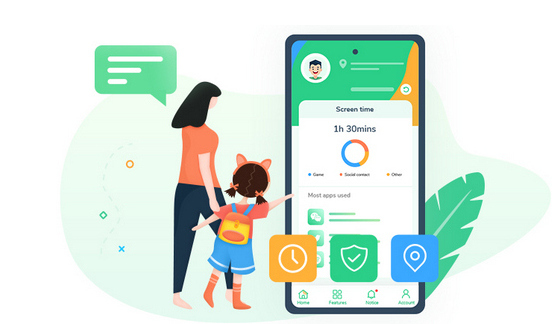 View kid's phone activities and get daily report
Set app time limits and restrict screen time
Track browser histories and block unwanted websites
Get real-time location and track location histories
Set geofences and get alerts
Detect risky words on browsers and social apps
Monitor YouTube watching histories and block videos
Step 1: Sign up FamiKit with email to create a FamiKit account.
Step 2: Go to kid's device to download and install FamiKit from Google Play Store. Launch the FamiKit app on kid's device and sign in with the account you created before, then select kid's role to grant permissions required according to the instructions given on the screen.
Step 3: Likewise, install FamiKit on parent's device. Sign in your account and then select parent's role to start tracking incognito histories.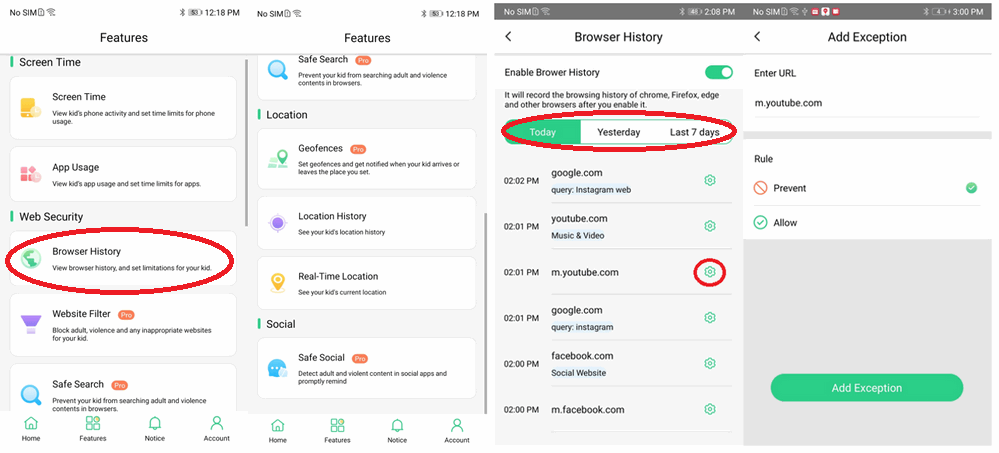 ---
Summary
Checking someone else's incognito histories can be intricate without professional tool for non-tech savvy. Especially for children, they would surf in private for not getting caught by parents. Just grab FamiKit to track kid's incognito browsing histories and protect their online safety. What's more, FamiKit parental control enables parents to block any inappropriate websites and detect risky words thus preventing them from being searched.